Mercedes-Benz G-Klasse,系列合作OE原廠專用配車胎
2019-02-19
恭賀 KIMHO錦湖輪胎 2019年1月份起,將與最新Mercedes-Benz
G-Klasse,系列合作OE原廠專用配車胎。
G-Klasse配備了KUMHO錦湖輪胎由奧地利生產的265/60 R18 110H
Solus KL21 SUV輪胎。
Kumho Tyre again OE supplier at Mercedes-Benz
The premium tire deal will likely help Kumho increase its brand recognition and global competitiveness.
Offenbach/Main, 10 January 2019 – After already providing OE tyres to the predecessor of the Mercedes-Benz G-Klasse, from now on also the latest Mercedes-Benz G-Klasse generation is fitted with Kumho 265/60 R18 110H Solus KL21 SUV tyres ex factory at Austrian Graz.
The Kumho Solus KL21 is a well balanced SUV tyre with an outstanding driving comfort. The new High Dispersible Micro Silica tread compound stands for maximum grip on wet and dry roads. The rolling resistance optimized Solus KL21 guarantees a well balanced handling as well as a superior mileage.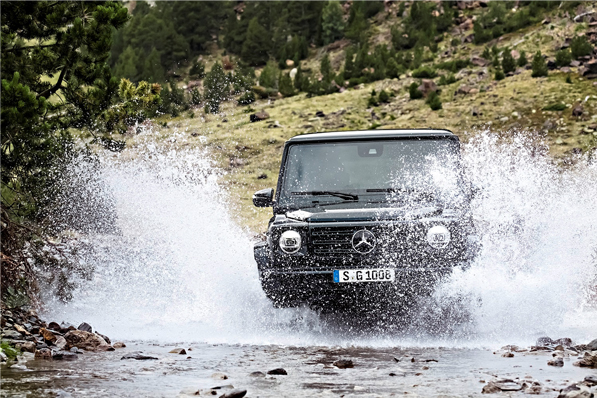 Since more than ten years, Kumho Tyre is OE supplier at Mercedes-Benz. As first Korean tyre maker ever, Kumho provided already in 2007 the homologated tyre Solus KH15 MO in size 185/65 R15 88H for the former Mercedes-Benz A-Klasse.
Junro Song, President at Kumho Tire Europe GmbH: "We are happy fitting again the new Mercedes-Benz G-Klasse from now on ex factory with our SUV tyre Solus KL21. The contract shows again our performance devlopping as well as manufacturing tyres. Thanks to the close cooperation Kumho can permanently come back to a technical know-how which only few tyre makers have. Developing and testing tyres for next generation cars means for example to experiment with latest technologies and materials for designing even lighter tyres or designing tyres with an even better rolling resistance requested by car makers or finally designing tyre sizes which are not available yet today. That knowledge helps also improving actual products for example by using optimized compounds at running productions. That's why we are planning to intensify our cooperation with Mercedes-Benz in the future."